Steeldeck Stage Hire
Steeldeck stages from £15 per week per section + delivery + labour
Hire stock - 8x4, 8x3, 8x2, 4x4, 4x2, 6x4, 4ft Triangles,16ft Circles.
We can supply and build Tiered Seating, Choir Podiums, Loading and Wheel Chair Access Ramps, Steps, Catwalks and Fashion Runways, Stages, DJ Podiums and Rolling Risers.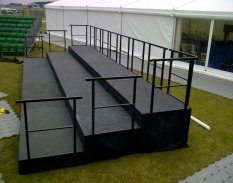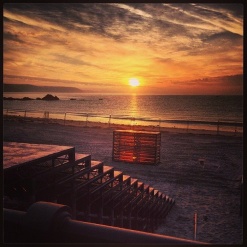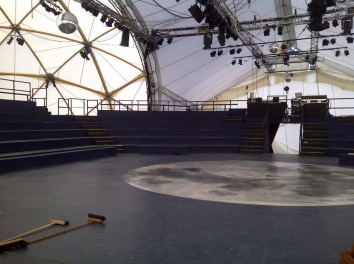 The Kneehigh Theatre - 300 sheets built for stage and seating

All off our staging stock and accessories are available for hire on either
a dry hire basis or delivered and erected by ourselves.
Our structures are all constructed with certified components and erected by trained technicians. All of our structures have structural calculations, and full Health & Safety documentation before we start work.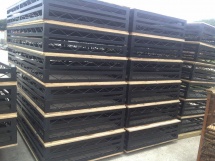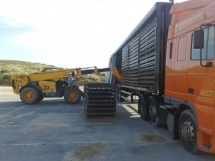 We can cover most parts of the UK from our South West warehouse in St Austell, Cornwall.
Call or email for your Stage Rentals requirements
01726 817380
Some of our stage hire clients include
Glastonbury Festival, Beach Breaks Live, London Freeze, Boardmasters Festival, Nass Festival, Shunt Theatre Company, London, Kneehigh Theatre, Looe Music Festival, Plymouth University