Radio Mic & IEM Hire from Cornwall
We have various Radio Mic Packages from £25 + vat - in stock and ready for use.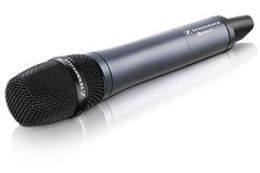 We can supply a choice of either handheld radio mics, flesh coloured head mics or lapel/tie clip mics. Single units or racks of four to hire with either national courier service or local delivery in Devon, Cornwall and Somerset. Contact us for best package and long term prices.
We can also supply batteries included in the hire.

Special package deals for Schools, Theatres, Panto, Amateur Dramatic Society hires

New Frequency info
Ch 863-865MHz ( Channel 70 ) bandwidth does not require a licence, so can be used for free of charge in the UK. Channel 70 remains a choice for amateur radio mic users, although the limited bandwidth it offers will not normally enable use of more than 4 radio Channels at the same time.
You are very limited if you need to move to a frequency to avoid RF issues when using CH70.
Please feel free to contact us if you need further info on this.

If you need to operate a larger number of radio mics together as part of a multi-way system, 606-614MHz ( Channel 38 ) would be the better option for you. Channel 38 requires an annual licence which entitles the holder to use multiple systems within Channel 38 throughout the UK, both indoors and outdoors

Hire enquiry