Eden Project Time of Gifts 2012
Tuesday, 27 November 2012 | Admin
This is SPS Audio's 8th year supporting The Eden Projects "Time of Gifts" winter season in partnership with Lighting Designer Lucy Gaskell of CQ Lighting. This year we have supplied and installed 4 x Mac 2000 moving heads to go with 25 x SGM Palco LED's and generic lighting controlled by a Swisson DMX replay unit into Edens Ice Rink. Audio playback is run via a Cortex MP3 player connected to an Allen & Heath IDR8 with remote volume and mute control.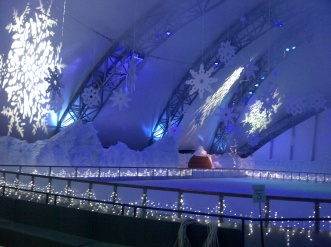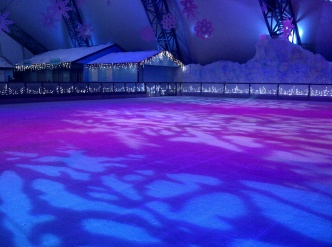 Working with Eden's Events Team the Ice Rink, Biomes and large ex claypit outdoor garden is transformed into a sparkly winter experience. We use LED or low energy lamps where possible and all installations need to be reusable, for events at Eden throughout the year. The Ice rink runs from mid Oct to late Feb so sustainable low maintenance design is the key.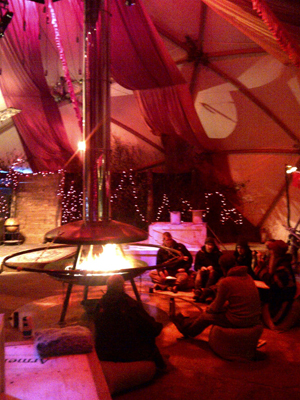 This year added an extra attraction of Reindeer and Father Christmas with full support from the elves for us to power and light. Lucy used LED Wash lights for colour, Source Four Profiles to add gobo's and spots, with fairy lights, hanging lanterns and Birdies to accent where needed. The addition of a stunning fireplace added to the magic. (more pics to follow)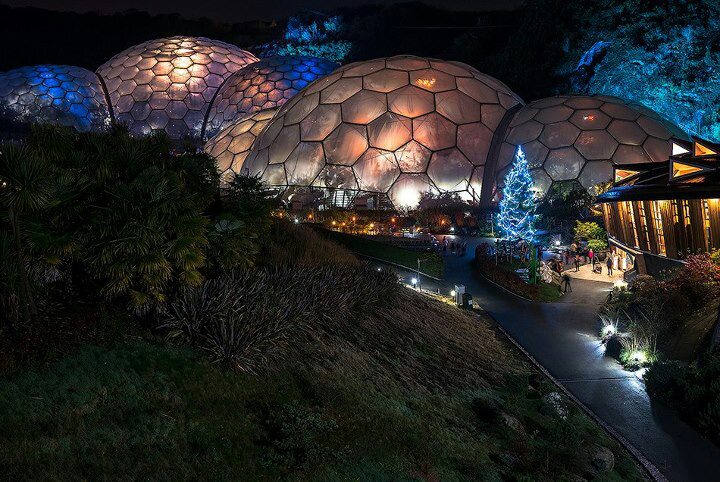 SPS supply an engineer each weekend to help run the evening events and supply audio for the Eden Project Choir and house band Braga Tanga through to Jan.